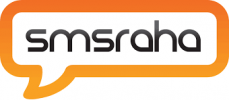 For the period of
1080

days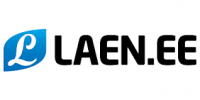 For the period of
1080

days
Do you want to travel the world but don't have the money? A travel loan could be your ticket to an unforgettable journey. With a travel loan, you can make all your dreams of seeing places around the world come true. But before taking out a loan, there are important things to consider. In this blog post, we'll explore what a travel loan is and how you can use one to finance your travels. We'll also discuss the pros and cons of getting a travel loan and how to make sure you get the best deal possible. So, get ready to embark on your dream trip with a little help from a travel loan!
How does a holiday loan work?
A holiday loan works in much the same way as any other type of personal loan. You will be borrowing a set amount of money over a set period of time, and will be required to make regular repayments on the loan. The main difference with a holiday loan is that it is typically taken out for a shorter period of time than other types of loans, such as a mortgage or car loan. This means that the repayments on a holiday loan are usually much higher than they would be for a longer-term loan.
Features of a travel loan
There are many features to consider when taking out a travel loan. First, you need to decide if you want a fixed or variable interest rate. If you plan on paying off your loan quickly, a fixed rate may be the best option for you. However, if you think you may need to extend your loan or take longer to pay it back, a variable interest rate could save you money in the long run.
Another important factor to consider is the repayment schedule. Some loans require that you make payments every month, while others give you the option to make bi-weekly or even weekly payments. It's important to find a repayment schedule that works with your budget and travel plans.
Finally, be sure to compare different travel loans before making a decision. Some lenders offer promotional rates or discounts for certain groups of borrowers. By shopping around, you can be sure that you're getting the best deal on your travel loan.