Dental care can be expensive and is often beyond the budget of many families. Dental loans offer a way to help you cover the costs of treatments and procedures not covered by insurance. By understanding how these types of loans work, you can make an informed decision about whether or not using them is right for your needs. In this article, we'll discuss everything you need to know about dental loans - from repayment options to interest rates and more.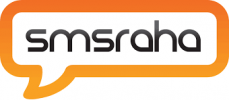 For the period of
1080

days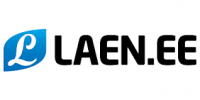 For the period of
1080

days
What is a dental loan?
A dental loan is a type of personal loan that can be used to finance dental procedures. Many lenders offer dental loans, and the terms and conditions vary depending on the lender. Most dental loans have fixed interest rates and repayment periods of three to five years.
Common uses for dental loans include paying for teeth, dentures, root canal treatment and other major dental work. Dental loans can also be used to finance cosmetic dental procedures, such as teeth whitening or veneers.
If you are considering taking out a dental loan, it is important to compare offers from several lenders to get the best interest rate and terms. Be sure to read the fine print carefully before signing a loan agreement.
Is it easy to get a dental loan?
When it comes to a dental loan, the answer is usually yes - dental loans are easy to get. However, there are a few things to bear in mind before taking out a dental loan. First, make sure you understand the terms of the loan and the repayment options. Secondly, be aware of the interest rates and fees for dental loans. Finally, make sure you have a plan for how you will repay the loan. If you keep these things in mind, getting a dental loan should be easy and stress-free.
Can I take out a short-term dental loan?
If you have good credit and a steady income, you can find a short-term dental loan. These loans are usually for smaller amounts and have higher interest rates than traditional loans. You should only take out a short-term dental loan if you are confident that you will be able to repay the loan on time.