In today's world, taking out a loan is nothing to be ashamed of. With so many lenders offering competitive interest rates and flexible terms, getting credit has never been easier. But even with more options, understanding the basics of consumer credit can help ensure that you get the loan that best suits your needs. In this article, we cover everything you need to know about consumer credit, from how it works and what to consider when choosing a loan, to how to make sure you pay it responsibly. Read on for all the tips and knowledge you need before taking out a consumer loan.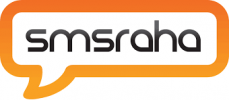 For the period of
1080

days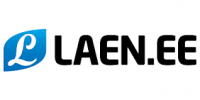 For the period of
1080

days
What is an example of a consumer credit?
A consumer loan is a loan taken out by a private individual for personal, non-commercial purposes. The most common type of consumer loan is a car loan, but other types of consumer loans include personal loans, boat loans and RV loans.
What is the most common consumer loan?
There are many different types of consumer loans, but the most common is the personal loan. Personal loans are usually used for home improvements, medical expenses or debt consolidation, for example. They can be secured (secured by collateral, such as a car or house) or unsecured (not secured by any collateral).
What are the two most common consumer loans?
There are two most common types of consumer loans: instalment loans and revolving loans. Instalment loans are repaid in fixed payments over a fixed period of time, while revolving loans allow the borrower to make minimum monthly payments while accruing interest on the outstanding balance.
How do consumer loans work?
When you take out a consumer loan, you borrow money from the lender, which you pay back with interest over a fixed period of time. The terms of your loan are determined by your credit score, income and debts. The vast majority of consumer loans are instalment loans, which means that you make fixed monthly payments over the life of the loan.
Consumer loans come in many forms, including car loans, personal loans and home equity loans. Each type of loan has its own unique features and benefits. For example, a car loan is typically used to finance the purchase of a vehicle, while a personal loan can be used for almost anything, from consolidating debts to taking a holiday.
Before you take out a consumer credit, it is important to understand how it works and what these conditions mean. Interest is the fee the lender charges you for lending you money. The APR (Annual Percentage Rate) is the interest rate plus any extra fees charged by the lender, expressed as a percentage of the total amount of the loan. Your monthly payment is determined by your interest rate, your APR and the term of the loan (the length of time you have to repay the loan).
It is also important to know that most consumer loans require a guarantee. Collateral is something of value that can be seized by the lender if you default on your loan payments. For example, if you take out a car loan and use your car as collateral.