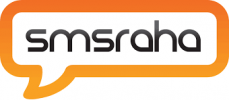 For the period of
1080

days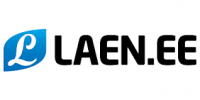 For the period of
1080

days
Many of us have faced the dreaded financial burden that comes with medical expenses. Whether it's paying the full cost of a medical procedure or simply needing to cover prescription costs, medical expenses can be overwhelming and daunting. Fortunately, there are several options available to help ease the financial burden of healthcare costs. One such option is a medical loan. In this blog post, we will take a look at what a medical loan is and how it could be the perfect solution for your needs. From what types of loans are available to how you can apply for one, let's explore how a medical loan could give you the financial freedom you need.
What are medical loans?
Medical loans are personal loans that can be used to finance medical procedures, treatments, and medications. They typically have low interest rates and flexible repayment terms, making them a good option for people who need to finance their medical expenses.
There are a few things to keep in mind when considering a medical loan. First, make sure you understand the terms and conditions of the loan. Most medical loans have a fixed interest rate, so you'll know exactly how much your monthly payments will be. Be sure to compare offers from multiple lenders to get the best deal.
Another thing to consider is how you'll use the loan proceeds. You may want to use the money to pay for an upcoming surgery or procedure, or to cover the cost of prescription medication. Or, you may simply want to consolidate your existing medical debt into one monthly payment. Regardless of how you plan to use the loan, be sure to shop around for the best rates and terms.
When comparing medical loans, pay attention to the following factors:
• Interest rate: The annual percentage rate (APR) will determine how much you'll pay in interest over the life of the loan. Look for a loan with a low APR to save money on interest charges.
• Loan term: The loan term is the length of time you have to repay the loan. Medical loans typically have shorter terms than traditional personal loans, which means you'll pay off the debt more.
What alternatives are there to medical loans?
There are a few alternatives to medical loans that may be more beneficial for patients. One option is to use a credit card with a 0% introductory APR offer to finance medical expenses. Another option is to set up a payment plan with the hospital or doctor's office. Some hospitals and doctor's offices offer discounts for patients who pay their bill in full within a certain time frame. Finally, patients can also look into medical grants and assistance programs offered by charities and non-profit organizations.
How can I get the best medical loan?
Medical loans can be a great way to finance your healthcare needs. But how do you know if you're getting the best deal? Here are a few tips:
1. Shop around. There are many lenders that offer medical loans, so it's important to compare rates and terms before you decide on one.
2. Compare interest rates. Be sure to compare the interest rate of the medical loan with other types of loans, such as personal loans or credit cards.
3. Consider your repayment options. Some medical loans may have flexible repayment options that can help make your payments more manageable.